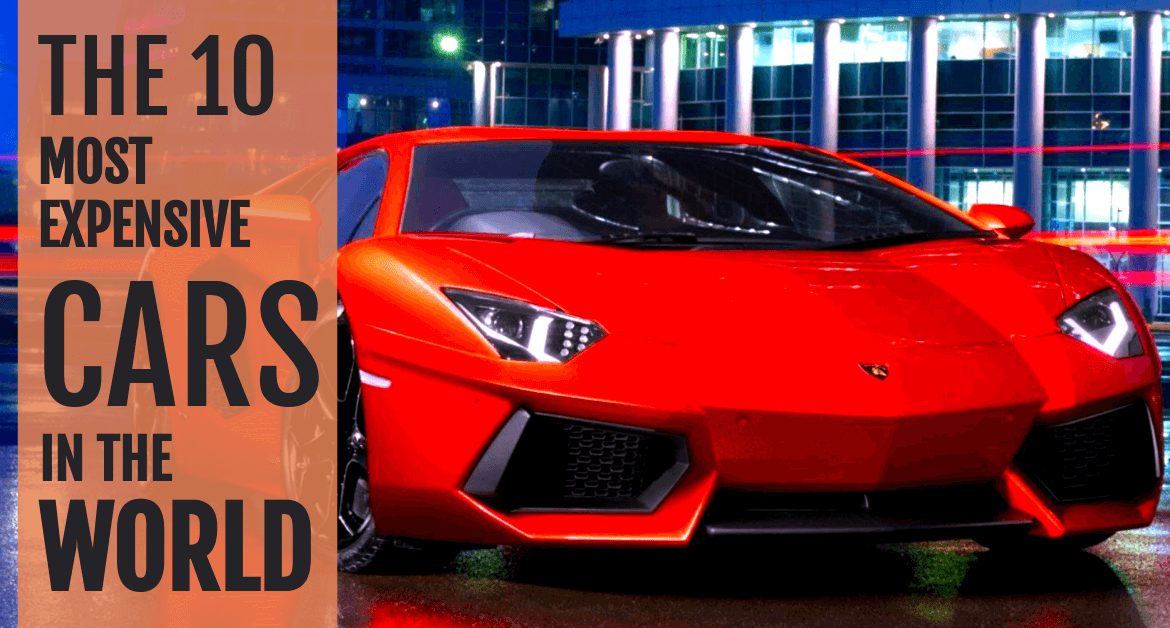 With speed, power, and a distinctive aesthetic, cars can be a powerful status symbol.
They are not only a practical part of daily life, they can also be the ultimate expression of luxury.
The cars below represent the height of new release technology. While some of the models that command the most impressive price tags are genuine antiques, we have limited our selection to those recently made for the market.
The list regularly fluctuates, but the choices below currently make the cut as the most expensive cars in the world, as of August 2019.
Whether you are lucky enough for these to be within your budget, or you intend to look but not touch, it's easy to get inspired by the gorgeous specimens below!
10) Ferrari Laferrari FXX K — $2.7 million/£2.2 million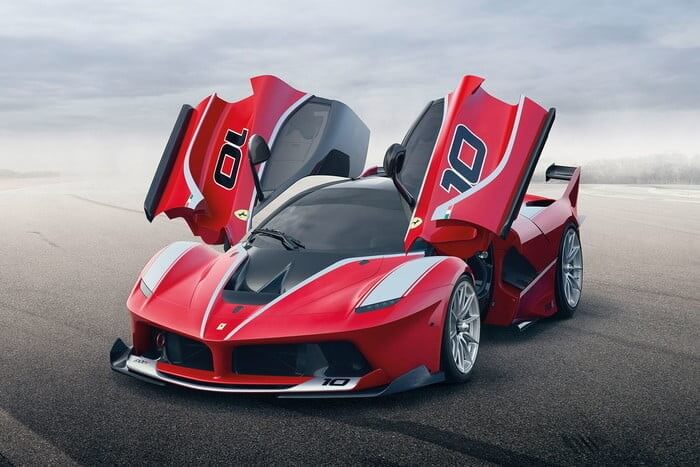 Though strictly for the race track, Ferrari's LaFerrari is first up on our luxurious countdown.
Unveiled in Abu Dhabi, the car reportedly sold out in record time.
Pre-owned versions of this stunning design are also collector favourites. A predecessor model owned by iconic Formula One star Michael Schumacher was sold by a dealer in Sweden for more than two million pounds.
9) Bugatti Chiron — $2.9 million/£2.4 million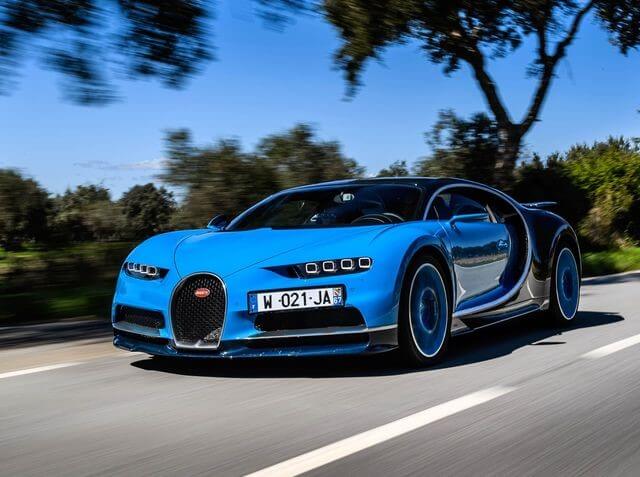 Bugatti previously made waves with its powerful supercar, the Veyron. Its successor was always going to cause a stir.
Meet the Chiron, an elegant monster that achieves a stunning 1500 horsepower and 1180 pound feet of torque.
Innovation was at the forefront of the designers' minds with the Chiron too. The monocoque chassis is crafted from a futuristic carbon fibre, and the tires were developed exclusively for Bugatti.
This beauty reaches an eye-watering 261mph too…
8) Ferrari Pininfarina Sergio — $3 million/£2.5 million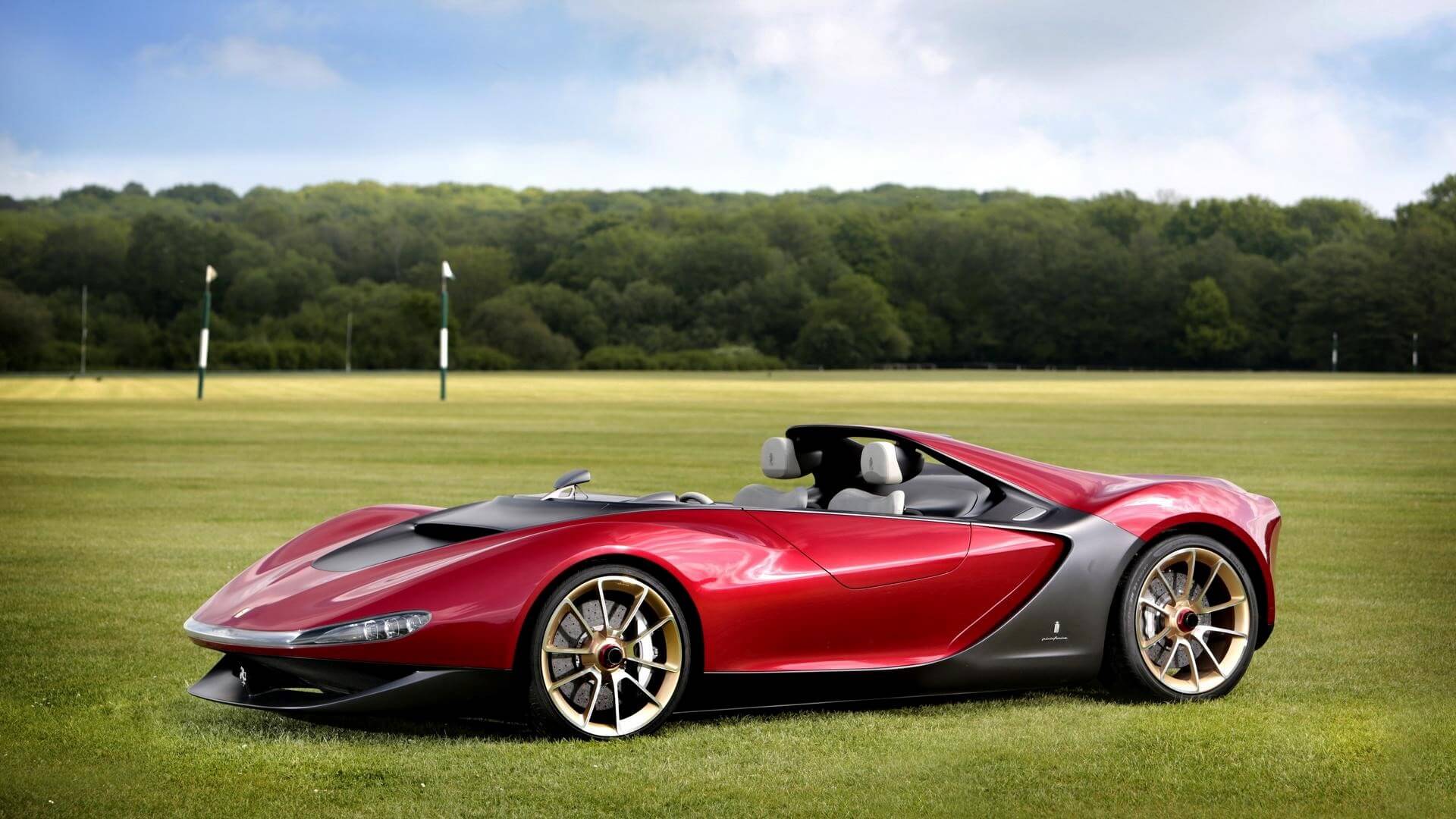 The Sergio made history as one of the world's first invite-only vehicles. This means that owners of the vehicle were to be exclusively selected by the Ferrari brand themselves.
Scanning the specifications, the eagle-eyed buyer may find the Sergio familiar. With an updated interior and a brand new body, the model is essentially a version of another iconic Ferrari model — the 458 Spider.
The lucky chosen owners (just six in the world) were reportedly from Europe, America, and Asia respectively.
7) W Motors Lykan Hypersport — $3.4 million/£2.8 million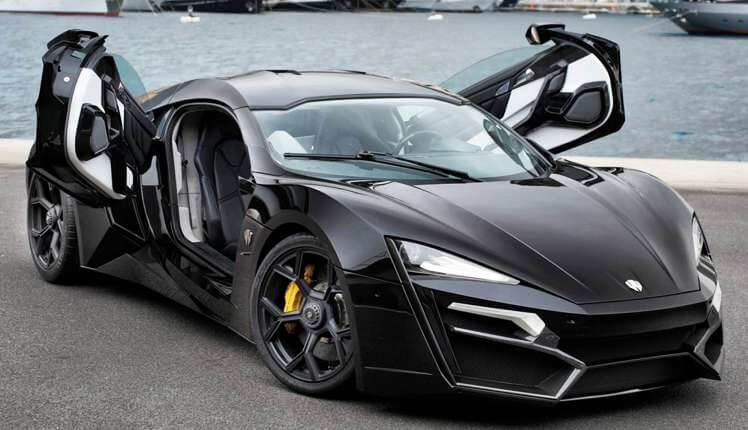 This car is so glamourous, it has its own Hollywood career. You may have seen it screeching across the silver screen in the Fast and Furious franchise.
The interiors are sophisticated and futuristic, and the headlights are adorned with jewels, but movie star looks aside, the engine also pack a punch. The Lycan boasts a 3.7 litre twin-turbo flat six for 770 horsepower.
Rumour has it that this car is even a favourite of Abu Dhabi law enforcement. Now that would be a car chase worth watching.
6) Bugatti Veyron by Mansory Vivere (Limited Edition) — $3.4 million/£2.8 million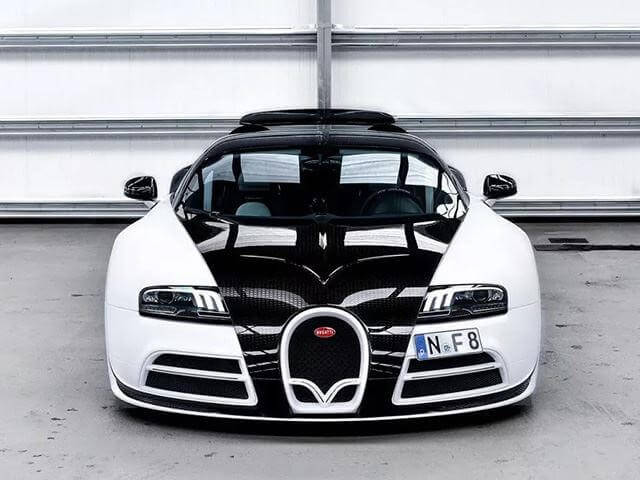 Reaching top speeds of a blistering 250+ miles per hour, the Bugatti Veyron achieves its multi-million pound price as one of the fastest cars in the world.
But speed and style go hand in hand with this limited edition creation. A striking level of attention to detail sees some one-of-a-kind interior details.
Not only would you be reclining in some of the finest carbon fibre detailing and sumptuous upholstery, the luxurious model also features laser-etched maps of historic racing courses inside.
5) Lamborghini Veneno — $4.5 million/£3.7 million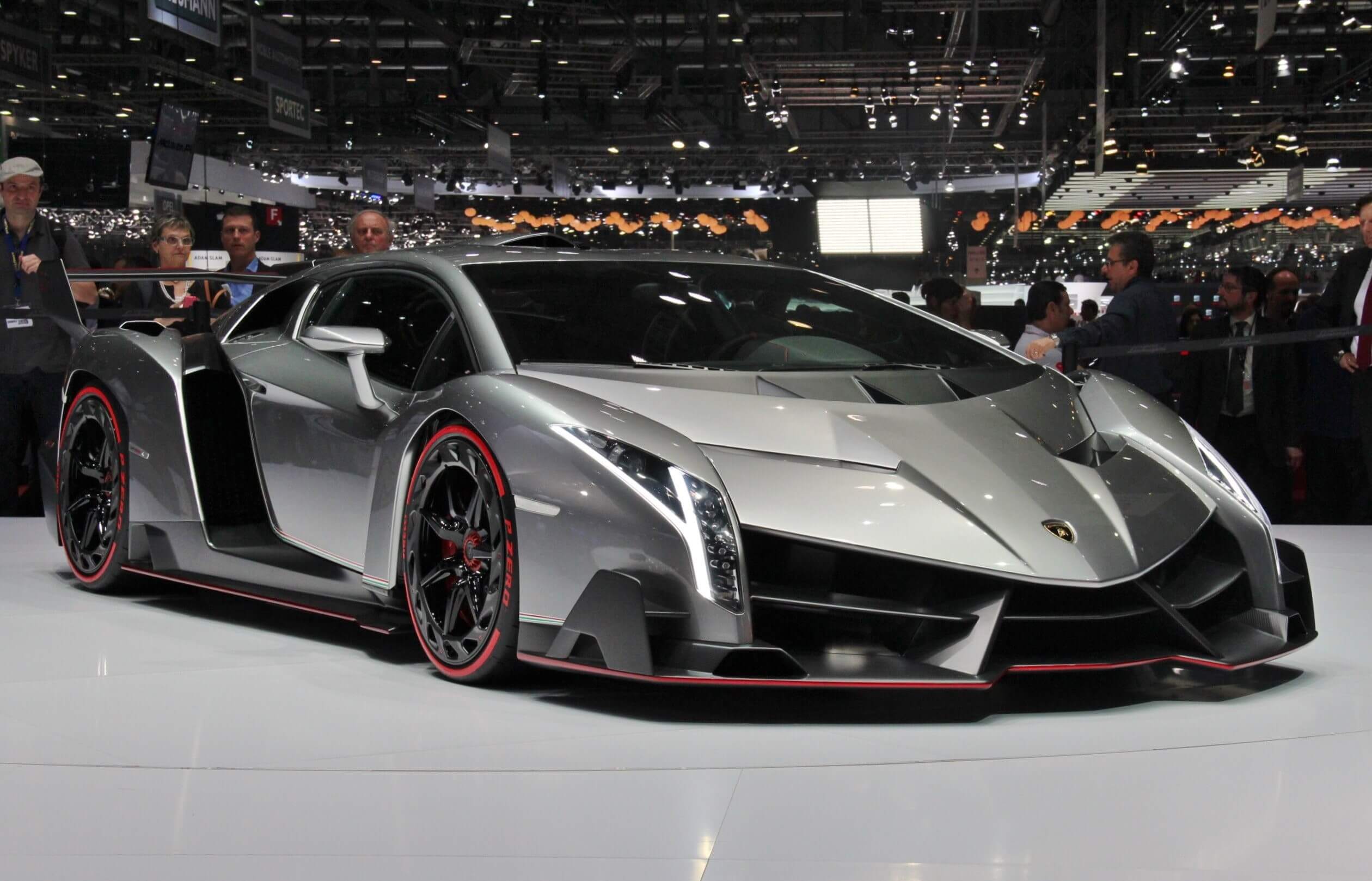 As one might expect from a Lamborghini, the Veneno boasts speed as well as style. Reaching 60mph in an impressive 2.9 seconds can be attributed to its 6.5 litre V12.
With an ultra-contemporary design, the Veneno almost resembles a space craft with its sharp angles and sleek finish.
Created in honour of the iconic manufacturer's 50th birthday, this memorable car seems a fitting tribute.
4) Koenigsegg CCXR Trevita — $4.8 million/£3.9 million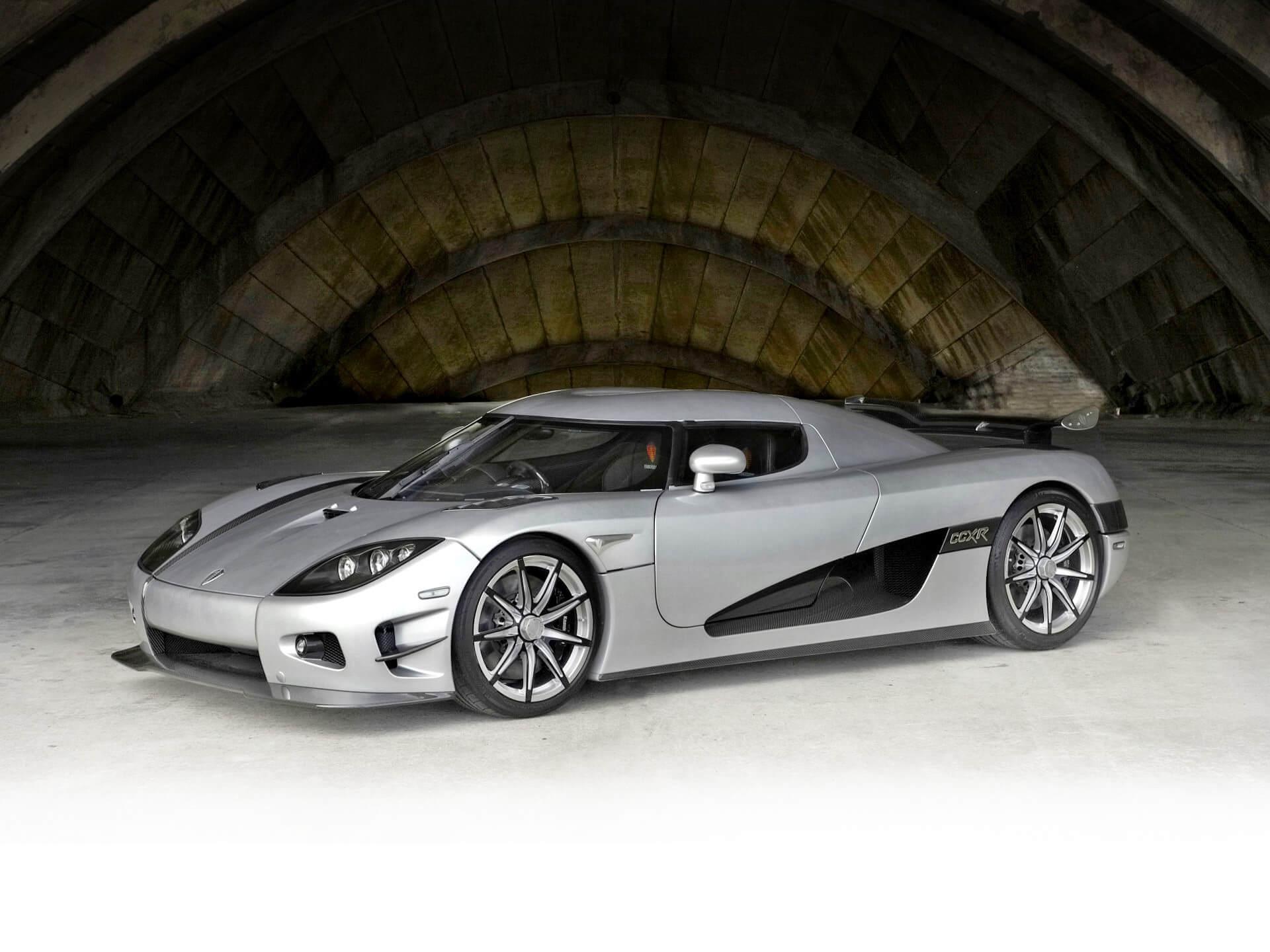 How do you ensure that your design is listed among the most expensive cars ever made? Finish it with diamonds, of course.
The Swedish-manufactured Trevita boasts a carbon-fibre coating that contains diamond dust within its resin. Durable and decadent in equal measure.
It is believed that only three were ever made in the world. Boasting a 4.8 litre dual-supercharged V8 and a dazzling chrome finish, you are bound to notice if one overtakes you.
3) Mercedes-Benz Maybach Exelero — $8 million/£6.6 million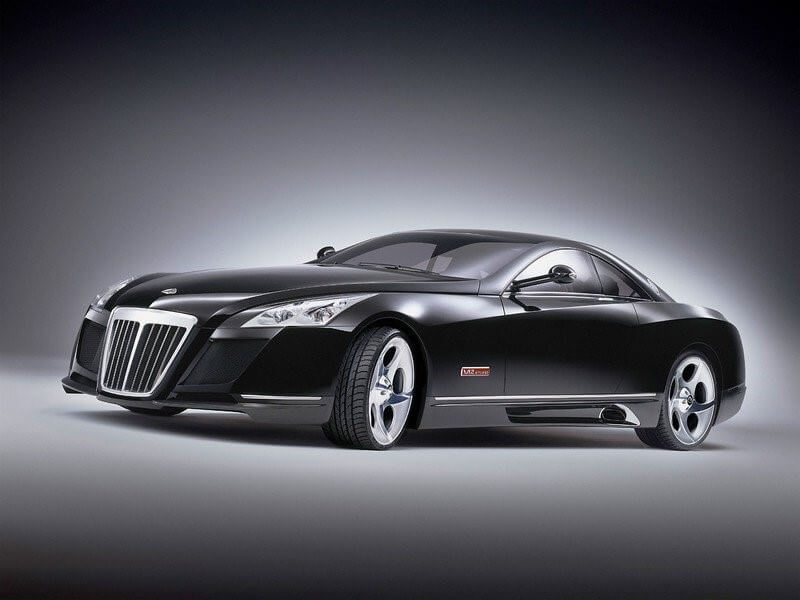 With a distinctive elongated design and matte-black finish, this Mercendez-Bendz model is a firm luxury favourite.
Although originally manufactured in 2004 as a one-off piece, at approximately 8 million dollars in value, the Mayback Exelero continues to appear in the ranks of most expensive cars to this day.
It earns the price tag not least because of its impressive 700 hp twin-turbo V12 and breathtaking interiors. Rumour has it that the model caused a stir in the hip-hop community too, finally making its way into rapper Jay-Z's collection.
2) Rolls-Royce Sweptail — $13 million/£10.7 million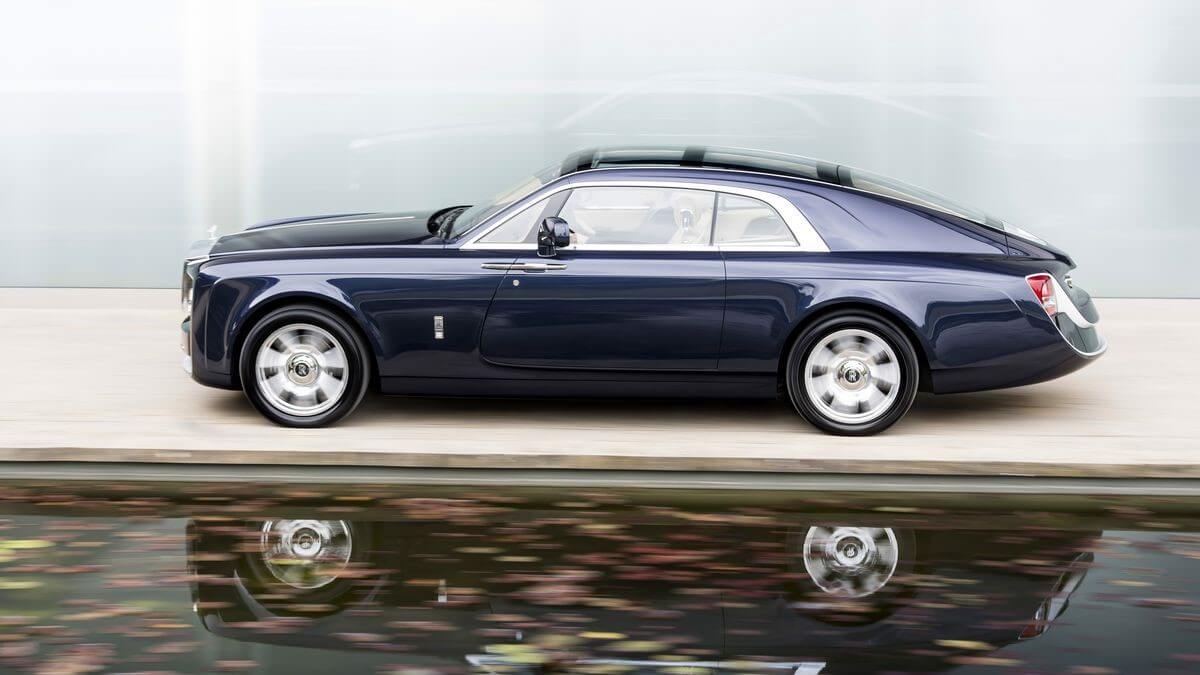 Our penultimate selection is the Rolls-Royce Sweptail. As it's sibilant name might suggest, this is an exceptionally sleek and sophisticated design. It was specially commissioned by a private buyer.
Inspired by the design features and distinctive aesthetic of a classic Rolls-Royce, the sweptail also incorporates the most contemporary luxury features. The interior features a champagne cooler, and a luggage shelf inspired by luxury yacht decking.
1) Bugatti La Voiture Noire — $19 million/£15.6 million
The most luxurious car on the market right now debuted this year at the Geneva Auto Show. It is not enough that it claims the crown of most expensive car and boasts a staggering 1500 horsepower, it is also developing its own mythology.
Rumours have circulated on every aspect of 'the black car' from its princely price tag to its actual owner. Some say it was driven away by a sporting star, while others claim it was snagged by an entrepreneur.
Perhaps it is sitting in your own garage…
Wherever this stunning car wound up, it is sure to turn heads on the road!
About Eclipse Autos
Eclipse Autos is Good Garage scheme approved auto workshop based in Bletchley, Milton Keynes. Some of the services Eclipse Autos offer include: car MOTs in Milton Keynes, motorbike MOT tests, car recovery, crash repair, clutch repair and car servicing. This blog post was produced by New Frontiers Marketing.